Data Sources:
Global Bufkit Profile Selection
These profiles are generated and supplied by the Bufkit Warehouse. Thanks to Daryl Herzmann for use of code to build the map below, and to Andrew Ansorge, Phil Butcher, and Scott Lincoln for some helpful ideas. Click on a point, and the links to the profiles will be displayed next to the site and below the map. Also, you can view the most current the data in a time series, along with MOS, NWS, and Observations by clicking on "Visualize Data!". Enjoy!
Note: This page works best using Mozilla Firefox...
---
NWS Bufkit Profiles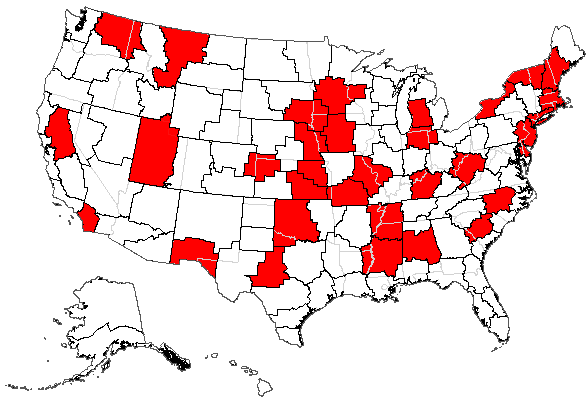 Red CWAs indicate WFOs that offer bufkit profiles for their CWA and surrounding region. By clicking on one, you will be directed to the NWS Bufkit site you choose. White CWA's have yet to see the light. :) Please contact me if I've missed an office you know offers bufkit profiles. Thanks!
---
Updated 30 December 2010